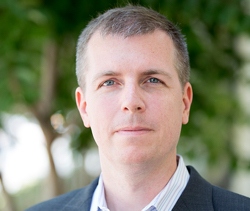 You can contact me via LinkedIn
Bio
Lawrence Miller is Chief Technology Officer of Wilshire, a global provider of market-leading indexes, advanced analytics, and multi-asset investment solutions, with over $1.3 trillion in assets under advisement and $97 billion in assets under management.
Prior to joining Wilshire, Mr. Miller was Chief Technology Officer of Signant Health, a leading global provider of clinical trial technology and services to the pharmaceutical industry, including patient solutions, clinical supply management, and endpoint quality services.
Prior to joining Signant Health, Mr. Miller was Chief Security Officer for Symphony Communication Services, where he lead Symphony's security program, oversaw platform operations, and directed the firm's regulatory and government affairs. Mr. Miller also served on CFTC's TAC Cybersecurity Subcommittee, and the Board of the FINOS FinTech Open Source Foundation.
Earlier, Mr. Miller worked for BlackRock for 11 years in both New York and San Francisco, where he was a Managing Director, overseeing the Development Services team for Aladdin, BlackRock's asset management platform. While at BlackRock, he was closely involved in the creation of Symphony, and served as a board observer of Symphony Communication Services. Mr. Miller began his career at JP Morgan Chase, leading development for one of the firm's electronic trading platforms.
Mr. Miller holds a BA in Physics from the University of Chicago and an MS in Computer Science from The George Washington University, with a concentration in communications security and parallel computing. Mr. Miller has served two terms on the University of Chicago's Visiting Committee on the College and Student Activities, and currently serves on the Pritzker School of Molecular Engineering Council.